In August of 1995, as America was drawing to the end of its bloated summer movie season, cinemagoers across the country were feeling a tad gypped. After watching Waterworld (and Kevin Costner's career) sink into the abyss and being subjected to Val Kilmer's rendition of a charisma-free Batman, there was one question on everyone's mind: where has the magic gone?
Michael Romei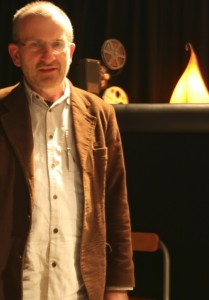 When it came time to roll out Babe, there were few who expected a film about a plucky pig who learns to tend sheep to revitalise the market. But that's exactly what it did. With critics squealing in delight over the barnyard charmer, audiences of all ages herded into cinemas to enjoy the provocative tale that – unlike preceding films – wasn't overwhelmed by its groundbreaking special effects.

The reaction was no different when Babe was introduced to the rest of the world that December, leading to a worldwide box-office haul of over $250 million and seven Academy Award nominations. But while studio executives were left scratching their heads, there was one man who never doubted the film would strike a chord with viewers.

"From the very first draft of the script that we'd produced, I had absolute and utter faith in it," says Chris Noonan, 55, the film's first-time director and co-writer. "I thought 'this is just the best story that has ever been written!'. No one had done anything like it before. The only talking animal stuff that had been done previously was the quality of Mr Ed."

"By the time we got to the Academy Awards, I thought, 'this is going to win every award there is!'. I felt we'd done very well and was so proud of the film – to the point where it wouldn't have surprised me if they'd called off the awards that year because Babe was so good!"

Though the film ended up being pipped at the post for best picture by the Academy-friendly (but critically-mixed) Braveheart, this did little to dent Babe's standing as an instant classic. But while Noonan quickly found himself inundated with offers from Hollywood, he resisted returning to the director's chair for another ten years, to the disappointment – and confusion – of many.

It was a reluctance that could be attributed to a range of factors, from a fear of failure, to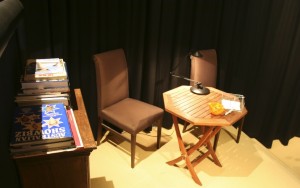 boredom with the scripts he was offered. However, there is one reason that Noonan remains tight-lipped on.
"I don't talk about that," he smiles, lazing back in a plush sofa inside a sound studio at Film Australia in Lindfield. But like any good screenwriter, he provides a side note. "Well, I'm not allowed to talk about that."

It was during the publicity campaign for Babe that Noonan found himself shifted to the sidelines, with the film's producer and co-writer, George Miller, taking centre stage. Since then, Miller has often been credited as being the film's director, forcing Noonan to request corrections from various publications.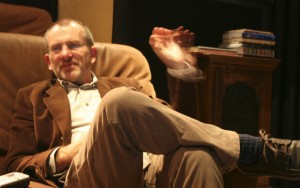 "I was kept away from the publicity and I felt very hurt by that," Noonan candidly admitted to Variety in 2006. "I made a huge contribution and wasn't given the kudos I deserved… there was no showdown or anything like that but he took credit for Babe, while I watched."

It's a memory that clearly still grates the affable Noonan, who momentarily drops his guard and becomes uncharacteristically stern when asked whether he was tempted by a sequel.
"Not in the slightest. I felt that Babe had told the story perfectly and I couldn't think of where to go with the story from there."

"Because by that stage George Miller and I weren't getting on all that well, it just didn't attract me… I didn't want to become the master of the sausage factory that was churning out the same thing again. Had it been up to me, there wouldn't have been a sequel [the considerably less successful Babe: Pig in the City]."

Not that Noonan was completely removed from the industry. Having made a name for himself in television during the 1980s, directing a range of mini-series for Miller's production company Kennedy Miller, including The Cowra Breakout (1985) and Vietnam (1987), Noonan returned to the small screen with the 1999 telemovie Feeling Sexy. He also occasionally helmed TV commercials and worked developing a series of scripts but found that when he did stumble across something of interest, the projects struggled to take off.

"In Australia particularly it's very hard to get films going," he reveals. "Particularly if you're ambitious and the sort of films you want to make are a bit out of the ordinary. There were three projects I was working on and trying to build up at that point and none of them came to fruition."
"The periods of inactivity between films are torture to me in many ways. But I also feel you have to be choosy and you have to wait until something it ready to go and something that really captures your imagination, because it is years of effort for a director making a movie and you just can't muster that effort out of yourself unless you have complete belief in a project."
The film that finally recaptured Noonan's imagination was one he didn't even need to sell.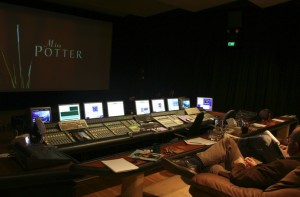 Miss Potter, about children's author Beatrix Potter, came "pre-packaged" with studio backing and a big-name already attached to it in Cate Blanchett, who actually suggested that Noonan direct.
But things didn't run as smoothly as Noonan anticipated. Blanchett pulled out due to a schedule conflict and the studios were unwilling to postpone the project for her. In the end, the role was filled by Renee Zellweger, whose lighter personality demanded a different approach to the script.

"I have no idea whether it would have been better or worse," says Noonan about Blanchett in the role. "The fact that Renee was playing the role changed lots of things about [the film] and the way I approached it, because they're such completely different personalities. I might have cast the other parts differently had Cate been there, and there were adjustments to the script."
"But you know, directing film or television, it's always about compromise, because you can never predict the weather entirely – you've got to be able to respond creatively to changes in the situation… That's what I love about making films and being a director."

There seems little doubt that it's his love of a challenge that keeps Noonan in an industry that is notoriously demanding of its directors.
"A director can face a hell of a lot of pressure," he admits. "You're at the pointy end of the process. It's a very expensive medium and you've got all those investors very keen to know what's going on and who can twist your arm shockingly. You have to make things as cheaply as you can while making them look as expensive as you can, and there's always a big tension between those two."

"There's also the further pressure of having to generate some magic somehow, so you've got to be drawing on all your creative faculties to get that extra layer so that an audience doesn't feel like they're being manipulated, so that they can actually surrender to the film and enter your world."
It's perhaps because of those creative demands that Noonan prefers not to overload himself, admitting that "all creative people have this fear that it's not going to last much longer". Combine that with the fact he's a perfectionist who is not lured by paycheques or Hollywood glam and audiences could be waiting a while for the next Noonan flick.

"Sometimes I get disillusioned with the industry when I see what films do well," Noonan says. "I kind of think 'hmm… that heap of crap?'. All I have to do is make another one of those and I'll be rolling in clover for life. But I just couldn't do it."
"I don't actually enjoy the [US] industry very much. I'm not sure what it is about it but I feel like it's way outside my comfort zone. I find [it] sometimes overly crass and superficial. But that said, if the project's good enough, if the story's good enough, if the magnet is there for me, I would definitely consider it."

For now, Noonan is comfortable living his Sydney-based life and is working on two film projects he hopes will be green-lit shortly. But while he is fortunate enough to be able to spread his wings with international projects, the former graduate of the Australian Film and Television School's first directors' course can't hide his frustration when asked about his local industry.
"You know, I despair of it because a facility like this [Film Australia], which is a really great technical facility, is for the most part lying idle at the moment. And the Australian film industry is one that's had huge amounts of investment over a long period of time and it just hasn't capitalised on its possibilities. I don't know why that is."

"I don't know why it is that Australians are reluctant to go and see Australian stories… maybe there hasn't been enough investment in the products to create the conditions to produce films that challenge and entertain. I don't know where the future lies for the Australian industry."
But while the industry may be on tenterhooks, the same can't be said of Noonan. Having proved himself a stand-alone success with Miss Potter, Noonan's no babe in the woods. Now it's just a matter of waiting to see what the next decade brings.