More than 100 years after his death, the founding father of Australian shiraz is still earning accolades for the winery renamed in his honour.
Words: Arti Kumria   Photography: Pernot Ricard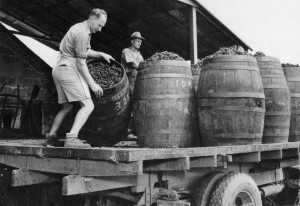 Set amidst the lush, rolling hills of the Hunter Valley lies a little piece of history. In 1830, an English immigrant called George Wyndham planted the country's first commercial shiraz vineyard and, with this simple act, paved the way for Australia's own signature wine variety. By 1860 shiraz – or syrah, as it was known – was firmly established in the market and in the minds of connoisseurs the world over.

Today, shiraz defines Australia. The dark-skinned grape that produces the intense, full-bodied and ripe fruit flavours is now the country's most widely planted variety. But the "founding father of Australian shiraz" could have easily left the country without its defining drop.

Wyndham established Dalwood Wines in 1828 on the banks of the Hunter River after arriving from his native England with his young bride a year earlier. While building their marital home, Dalwood House, of sandstone transported from a quarry by barge and bullock dray, the agriculturalist and winegrower began experimental farming.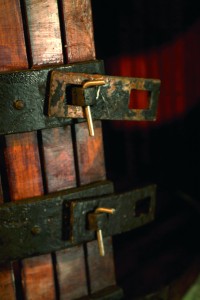 His crops included maize, wheat and hemp, but it was winemaking in which he had long been interested. In 1830, Wyndham planted his first vines with 600 cuttings but watched as they failed to yield a decent vintage.
He turned to Scotsman James Busby, the "father of Australian viticulture", who gave Wyndham shiraz cuttings he had recently gathered from Europe to bring back to the colony. They flourished and the release of the first vintage in 1835 earned rave reviews, even though it also "promised to make good vinegar" due to the extremely hot conditions.

By 1860, Dalwood Wines had become the second-largest vineyard in the colony and exports to England and India began. Abroad, George Wyndham championed the drops of the New World and earned international recognition for his principal varieties of cabernet, shiraz and white hermitage, which culminated in bronze and silver medals in the Paris International Exhibition in 1867.

It was about this time that the scourge of the wine world hit the industry hardest. Many European vines died out in the late 1800s after being attacked by the root-eating insect phylloxera, which made its way over from the United States. While it was eventually detected in Australia, the Hunter region was largely spared from its destructive effects.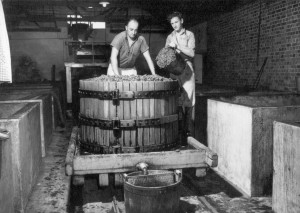 Perhaps capitalising on the dire situation abroad, Wyndham's Dalwood Wines prospered long after the founder's death in 1870 – even winning the coveted gold medal for best Australian wine at Bordeaux in 1882. The winery was renamed Wyndham Estate in his honour in 1970.
More than a century after his death, George Wyndham still seems to have the magic touch. Wyndham Estate's current line of "super-premium" shiraz, named after their founder, has been reaping medal after medal at wine shows across the world.
The latest tally brings the 2005 vintage of the flagship George Wyndham Founder's Reserve Shiraz, which delivers a ripe plum and berry flavour with hints of chocolate and eucalypt, to three trophies and four gold medals. This is quite a feat for a range launched just 18 months ago in tribute to Wyndham's dedication to creating intensely-flavoured wines.
"Being the winery where Australian shiraz began, we have a lot to live up to," says Nigel Dolan, chief winemaker at Wyndham Estate. "[But] shiraz's great adaptability and regional nuance makes it a great canvas to work with."
Recently appointed to the post, Dolan is aware of the pressure to preserve the reputation of the state's oldest winery and aims to produce "full-flavoured and generous wines with intense varietal fruit characters and softness ensure drinkability and value for money." He adds that it is this clear and defined style of wine – fruit-focused, vibrant and intense – that is the winery's unique difference in a crowded market.

But it is not enough to just make good wine these days. It has to appeal on every level to discerning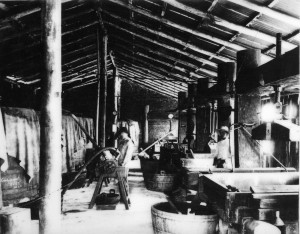 consumers on the one hand and impulse buyers on the other. So today, Wyndham Estate has relaunched its brand to compete with Europe's finest in Britain and stages events like the Hunter's annual Opera in the Vineyards to cultivate a loyal following of connoisseurs who enjoy combining two of life's great pleasures.

For now, though, the winery's renewed focus on getting back to its roots with its signature variety of shiraz seems to be paying off. Even after winning the prestigious Grand Vinitaly in 2007 – making it the first producer from the southern hemisphere to have won the coveted trophy – it is the founder's range that is creating the most buzz. George Wyndham had it right all along – easy-to-drink yet full-bodied flavours will always be something to savour.