Queer Eye's former interior expert is known for sober designs with a touch of fizz. Like champagne, Brendan Wong's work is tasty and ever so slightly indulgent.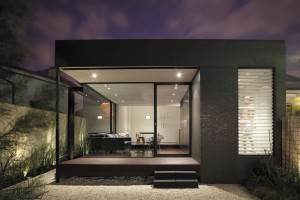 IN THE wake of the success of the US version of Queer Eye for the Straight Guy, Australian programmers did what they always do: quickly whip up a domestic version with the same formula, convinced they're on their way to ratings success.
But while this has worked for some shows, such as Idol and So You Think You Can Dance, Queer Eye proved a tougher sell. With an identical approach to the US version, but without their flamboyant main man Carson Kressley, the show did not rate with local audiences. After three episodes, Queer Eye was axed in February 2005. It was perhaps a case of why go for the fake Fendi when you can have Prada?

But while the media had a field day picking apart where the show went wrong, its interior expert Brendan Wong picked himself right up. Already sporting an impressive list of achievements, the Sydney-based interior designer began plotting a comeback that resulted in the launch of his own company, Brendan Wong Interiors, three years ago.

He's since developed quite a reputation, with one client describing his style as "luxuriously restrained with moments of fizz". Wong says he is inspired by several 1950s American architects, whose work incorporated a great deal of natural light, and more contemporary influences beyond the realm of interior design.
"Fashion designer Akira Isogowa has an exquisite way of sourcing vintage textiles and reinventing them into contemporary clothing," he says. "There is a lovely craftsmanship about his work, a beautiful balance of subtle textures with a flash of colour – just like a great interior."
But while Wong draws from the fashion world, he stops short of chasing the latest trends.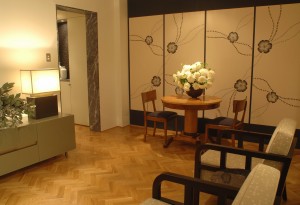 "Good planning has little to do with 'trends'. It's about applying your skills to make a space that's better," he says.
It is an idea that seems simple, but many budding interior designers overlook the basics of tailoring their style to an existing environment and an individual client's needs.
"I am very client focused. So what I would design for a retired couple in a city apartment is very different to a family home on the North Shore, and again different for a single person near the beach," Wong says.
"Our design philosophy is based around interiors that are appropriate to the building they sit within and their location."
It is a professional approach that has no doubt evolved from Wong's involvement in the redevelopment of an iconic London landmark, BBC Broadcasting House.
On moving to the UK after completing a Masters of Interior Architecture, Wong joined global consultancy DEGW, which won the contract to design a contemporary office space in an historic 1930s building. Although challenging, it proved invaluable experience.
"Contrast between old and new is a technique I use today," Wong says. "By making a clear delineation between what is new and old, you respect and protect the integrity of historical features of the building – be it Victorian, Art Deco or otherwise. Often an attempt to replicate what is there only diminishes the value of the original workmanship."
This appreciation for the work of his predecessors could be a result of studying the world's finest examples of interior architecture at university and in their natural environments.
"I grew up in Perth, one of the most geographically isolated capital cities in the world. It was probably that isolation that kept me hungry to travel the world and see design and architecture in other cities," Wong reveals.
This enthusiasm was fostered by his father, who was a civil engineer, so after leaving school Wong studied a Bachelor of Interior Architecture, specialising in interior studies, and went on to recently complete his postgraduate degree.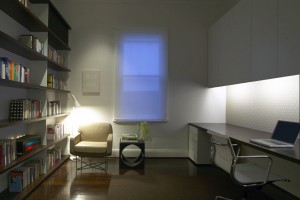 "As I spend so much time in the visual world, it's actually quite refreshing to return to the academic side of my profession," he says.
After 15 years in the interior design industry, including a stint as associate director with Blake Thornton-Smith (now part of Perth-based Geyer), Wong can now boast broad experience and today's somewhat dubious mark of success – reality television exposure.
But beyond the brief foray into the media world, Wong is still passionate about his first love, interior architecture, and the longevity of good design.
To ensure the latter is a feature of his work, he is keen to incoporate more custom-designed furniture into his residential projects. Though it is a labour-intensive process, Wong believes it is worth the effort as families then have a particular piece that can be enjoyed for generations.
The general public should also have access to good design, he says. It should not just be the preserve of the well-heeled.
"Only a small amount of our population has the opportunity to enjoy the aspects of refined design found in some restaurants, shops or prestige homes," Wong explains. "If we can start to use design more effectively in spaces such as train stations – or even trains – then a greater number of people can experience its aesthetic and functional benefits."
Spoken as a straight academic, perhaps Wong never had a queer eye after all.