It's loved by James Bond and adored by wine conoisseurs the world over. Let the family-owned company voted the number one House in Champagne pop your cork.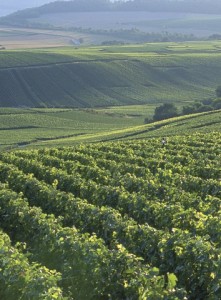 Madame Lily Bollinger said in 1961, "I drink it when I'm happy and when I'm sad. Sometimes I drink it when I'm alone. When I have company I consider it obligatory. I trifle with it when I'm not hungry and drink it when I am. Otherwise I never touch it – unless I'm thirsty."
Madame Lily Bollinger is in good company. The world's best champagne has been adored by the elite the world over ever since its formal inception in 1829. Traditionally – and one of the things the house is most proud of – Bollinger is a small producer, even though it has a "big name". This is a very good thing. Bollinger can only ever be the best quality, tightly monitored and always produced at every stage with great control within the estate.
Originally set up by three unrelated partners – Jacques Bollinger, Paul Renaudin and the count of Villermont – the aim of the company was to sell wines from the Champagne region. It was agreed the name Villermont would not be used, while Renaudin passed away without an heir, and so it was to be named after the Bollinger family. Jacques' sons, Georges and Joseh took over the company in 1885 and extended the family estate by acquiring vineyards in nearby Louvois, Bouzy and Verzenay.
In 1918, Georges' son Jacques, a renowned aviator in WWI and married to Elizabeth "Lily" Law de Lauriston in 1923 – took over the estate following the death of his father. With the complications of the First World War, Lily took control and headed the company from 1941 to 1971, expanding into vineyards at Aÿ, Mutigny, Grauves and Bisseuil, all the while keeping the family philosophy and strong ethics alive.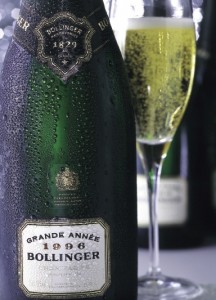 Unusually, and in thanks to the determination and passion of each generation, it remains family owned today. Indeed, one of the greatest strengths of Bollinger is their early acquisition and large ownership of many vineyards in the best areas of Champagne (Grand and Premier Crus – the best pinot noir and chardonnay villages in the region).     Not only does this allow them control over the quality of their fruit at all times, Bollinger is today recognised as one of the leading houses in Champagne, despite the fact that it is only responsible for one per cent of what the Champagne region produces.
In 2006, French wine magazine La Revue Du Vin De France gathered a panel of wine experts who nominated Bollinger as the number one House in Champagne.
The House of Bollinger is typically French in its attitude; uncompromising with its personal style and quality. Unknown to many but, as has always been the case, Bollinger are wines first; champagne second. Regarded as having quite "powerful" taste and nose, this is due to the dominance of pinot noir in the blends. Bollinger only produce two varieties of champagne, the annual Special Cuvée, and a Grand Année Cuvée on what the cellar master considers exceptional years of a particularly fine harvest, the last one being 1999.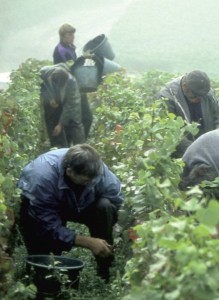 The Special Cuvée is typically made up of 60 per cent pinot noir for complexity, 25 per cent chardonnay for elegance and refinement, and 15 per cent meunier for a fresh lightness. It is this the House of Bollinger wishes to be judged by – as this is their champagne which best represents the consistency of taste, aroma and finesse the company prides itself on.
The Special Cuvée is a subtle marriage of crus and grape varieties from wines of the year and wines from earlier vintages. These reserve wines, stored in corkstopped magnums for up to 10 years, in fact make up five to 10 per cent of the blend and play a key role in making the Special Cuvée consistent year after year.
La Grande Année is only made in exceptional years and is a more powerful wine, based on the fact it is made up of 65 per cent pinot noir and 35 per cent chardonnay. Fermented in small, aged oak barrels that are maintained by Bollinger's own cooper – the only remaining cooper in Champagne – it is stored for six years in one of 3000 aged casks.
On very special occasions, the Grande Année is stored in the cellars for anything from eight to 25 years to produce a rare wine known as the RD (recently disgorged), prized by connoisseurs of great wines and represented many times as the champagne of James Bond since Live And Let Die with Roger Moore in 1973.
Last year's Casino Royale with Daniel Craig saw the latest 007 enjoy La Grande Année 90, making it the eleventh James Bond movie in over three decades to consider Bollinger the suave character's choice.
The original style of Bolliner RD guarantees divine aromatic subtlety and complexity yet maintains great freshness, which is prized by wine connoisseurs the world over. The House also occasionally produces La Grande Année Rosé which is also rather rare – only made when the pinot noir grapes from a tiny vineyard, La Côte aux Enfants in the heart of Aÿ, happen to reach maturity in time for harvest.
The House of Bollinger is situated 90 minutes east of Paris in the village of Aÿ. The House, on 16, rue Jules Lobet, is beautiful but this now centuries-old building is not the real showcase of the brand. The true heart of Bollinger is found in their cellars – with their magnificent library of 300,000 magnums of reserve wines to ensure fabled Bollinger consistency.