The world-renowned photographer has come far since his beginnings experimenting with cameras in New Zealand. Here, he tells of his flexible life in Europe, his experience with celebrities, models and nudes, and how it is the art and expression of his work that keeps him so passionate about life through a lens.
Paris is soundly sleeping at three o'clock in the morning while one of the world's most highly acclaimed beauty and nude photographers is still awake – still hard at work in the middle of a job. His dedication leads him to seem almost oblivious to time and energy, as well as the hushed city noises, as he concentrates on retouching some of his latest work. Despite the late hour of the day, Gavin O'Neill sounds surprisingly upbeat on the phone.
Photography, he begins, has given him incredible freedom. One might be forgiven f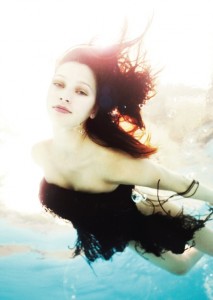 or feeling sceptical about such late nights as this, until Gavin assures he is a man who makes his own choices. "[Photography] gives me a ticket to live where I want, do what I want, wake up when I want, take days off when I want; pretty much do whatever the hell I like. As long as you're making money and you can afford to do that, it honestly just doesn't get much better than this."
Gavin created his own path to success in this competitive industry. With no actual formal training or experience, and no industry connections, he managed to turn a casual past-time into a successful career.
"I did it as a hobby for three or four years from about the age of 21. It's one of those things where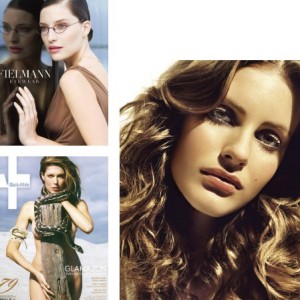 it's really addictive. And for me it was just deciding that I felt like doing it more than whatever else I was doing at the time."     He attributes his success to a good eye for visual beauty. It is not very difficult, he believes, to take beautiful pictures. "Photography is purely and simply a visual thing. If you're looking through a lens and there's a model standing there with 'x' make-up on and 'x' dress and certain lights, it will either look good or it won't. I think it's purely about taste."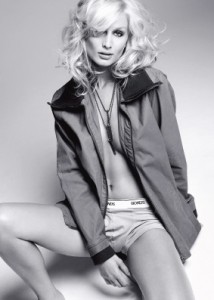 Not having any formal training in photography has clearly not been a disadvantage for Gavin. His images have graced the cover of Black & White Magazine on numerous occasions, and his work has also been featured in Vogue, Marie Claire, Vanity Fair and GQ, among other highly reputable titles around the globe. He also has an extensive list of upmarket clients including Megan Gale Cosmetics and Revlon. And never in his 15 years in the business, he stresses, has he been asked for his diploma.
"Certainly the people who train and go through university and art school have a broader spectrum of information to draw from, but that doesn't mean they can take a good photo," he says. "The proof is in the fact you can do 10 years at university and still be an awful photographer."
When asked where he draws his inspiration, Gavin laughs. He dismisses the idea that outside influences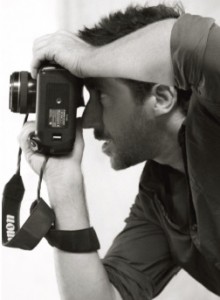 should be reflected in his images. "I don't connect anything with my photography. I don't try to tell stories. I just want to create a picture that inspires me … I have quite a few favourites but I just can't pin down why or what it is that makes me like them so much. There's one of a girl swimming under water which     I particularly like. Whenever I'm shooting I'm simply just looking through the lens, working things, moving things and finally shaping things … until I find some form and balance I love. My philosophy is really very simple as far as photography is concerned."
Gavin has actually spent the better part of the last six years based in Europe. He currently lives in Paris most of the time, although he does return to Sydney for several months of the year, every year. He does relish the moments spent at home, but his reasons for a move to the fashion capital of the world are practical. "If you're in Sydney you're alone – it's a thousand miles to the nearest market. Here in Paris it's an hour away. I'm living among seven or eight major different markets and I can work in any and all of them."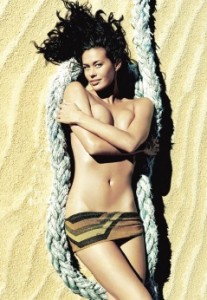 Most European fashion houses close for summer in August and Gavin has only recently returned to his hectic shooting schedule. "On Monday," he explains,     "I'm about to go to the Greek Islands for four days to shoot a swimwear catalogue … [and] the following week I'm headed for Corsica." While he works in much of Europe, Paris is a tough market, according to Gavin, and he himself readily admits he's been building up to take the challenge of the competitive city for the last six years, and is hoping to "crack it" in the near future.
"I don't really work in France because there are about a million photographers here. But over the last few years I've built up clients from all over Europe … It's so I have more time to put into Paris, because the alternative is just to arrive here and try to succeed, and that's notoriously difficult."     Gavin has shot many famous faces – celebrities and models alike. When asked of his favourite subjects, he tells me he likes to photograph models as he finds celebrity shoots can bring a unique set of challenges.
"I love working with models, because they usually turn up to the shoot and want to have their picture taken. It's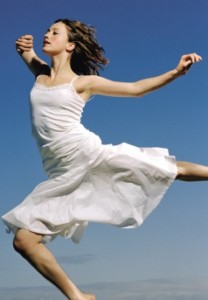 very different to a celebrity shoot when sometimes their schedules only leave them with just 20 minutes or so to get the shoot done, and that's hardly an ideal creative situation."     "I also don't want to have my books filled with shots that are only there because it's someone famous," he adds. "Unless there is a real photographic power in the picture, it's not worth promoting myself with."
"However, I have shot Dita Von Teese a couple of times and I love Dita. We get on really great and the pics I've shot with her have been really amazing. She's someone I like to shoot. She's someone I'd single out because she's got a modelling background, and she understands taking pictures and loves doing it.     Other celebrities often have to just cram shoots into their schedule and that means it's difficult for them to relax, so sometimes they just don't really get to enjoy the whole experience."
While Gavin enjoys beauty shoots, his love of nude photography is clear. He first discovered his passion in New Zealand, where he lived until moving to Australia in order to pursue his career. He didn't choose to photograph nudes, he explains: it just happened.     "It wasn't really a choice at all. There were a couple of guys at a gym I used to go to in New Zealand and they all had really amazing physiques. I ended up shooting a couple of them and it just started from there. "Shooting nudes is really about the shapes of the picture as well as the concepts … there are no other things that come into it – no clothes, no make-up, no techniques, I'm not even using colour. So it's really just down to the bare minimum of shape and composition. And that's one of the main reasons that I like doing it."
Gavin is currently working on a book, which he explains should be coming out some time within the next year. It is a collection of a decade's worth of his works, some of which have not yet been seen.     "The cool thing about those shoots for me as a photographer is that they're completely my shoots. I'm not there with an art director and I'm not there for a magazine.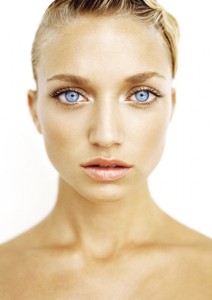 I get to choose the model, choose the location, shoot the pictures, edit them how I want, retouch them how I want, print them how I want, and then the book is mine," he says of the inspiration for seeking to be published. "So half the reason to do the book is to show people the pictures I've taken, but also it's a really personal thing to put your work together in a collection like that."
One might wonder does Gavin ever take a step back and think about his progress. Does he truly realise his own talent and how successful he is in a field well-known for its highly competitive nature? "There are millions of photographers out there constantly asking themselves 'Am     I ever going to make it?' but nobody really knows that," he says. "It's just one of those things where you've got to keep trying, and obviously – ideally – things improve as you're going along. As long as you're constantly improving, you're getting somewhere."