A rarity amongst Sydney's fickle fashion scene, designer Hannah McNicol eschews beach culture for a European aesthetic.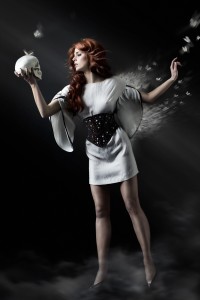 Hannah McNicol is not afraid of a challenge. At just 33, her journey has catapulted her from the tidy streets of Canberra to the dizzying heights of international fashion in Milan before depositing her back in Sydney amongst the boutique-dotted laneways of Paddington. Bumps along the road have been embraced with an unwavering determination, and it appears McNicol may be nearing the home stretch.
We meet at her home in Paddington – a magnificent white terrace that also houses her studio and eponymous store, which opened in February. The current collection on display comprises beautifully constructed, almost architectural, pieces in dark shades of felt and silk.
Dressed in skinny jeans and black boots, with her dark curls loose around her shoulders, McNicol is accompanied by her blonde-haired, chattering son Remo. She appears jubilant discussing her new store.
"At the opening night I said to everyone, 'This has been a 15-year dream to get to this point', so sometimes I need to pinch myself a bit."
McNicol's sartorial journey may have officially begun when she left school at 18 but the seeds were sewn early. Taught to use a sewing machine by her grandmother when she was 10, she knew from that point that she wanted to be a designer.
"I always knew at school that I was kind of lucky because I knew what I wanted to do," McNicol says.
So after high school it was an easy decision. McNicol chose to study fashion at the prestigious Whitehouse Institute of Design much to the dismay of her father, a doctor, who was bent on his daughter studying law or at the very least getting a 'proper' degree.
"I said to him, 'You've just got to trust me, it's not going to be about the piece of paper, it's going to be about the portfolio that I can show people.' There were a couple of tense weeks, and then he embraced it and now fully embraces it. He's probably my biggest fan. Both my parents are still there behind me."
Success at the Whitehouse led to a scholarship to study fashion in Italy, and McNicol remains grateful for the grounding that training provided.
"If you learn the grammar of something, then you can learn how to turn it into slang. In a language, if you can speak correctly then you can be creative with it afterwards," she says.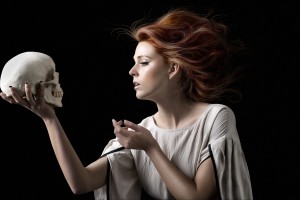 But the move proved to be a difficult rite of passage. McNicol found herself juggling freelance work in Italy with gigs in a boutique, a bar and a nightclub.
"My first 18 months looking for a job was probably the toughest, toughest time of my life. I was absolutely poor. I thought, 'This is all too hard, I think I just need to give it all up.'  And then it just all fell into place," she recalls.
What fell into her lap was a job offer at luxury Milanese fashion house Costume National, her first major break. It led to McNicol staying in Italy for eight years before returning to Australia five months pregnant with Remo in 2004.
She was soon informed by recruitment agencies that after almost a decade in Italy she was unlikely to find a job in the Australian market.
"That was probably what spurred me on to do my own label. Because if I get a little bit of an ante I go, 'All right, I'll do something better then!'" she says.
So the Hannah McNicol label was born. Happily, it was quickly met with praise from the notoriously fickle fashion industry.
"It's interesting, you can see your popularity or someone else's rise and fall overnight because of success that's given by the press. I've seen how quickly, when you're not the next big thing, a whole lot of people disappear around you as well."
The label first showed as part of a group show in Melbourne in 2005 and enjoyed widespread acclaim, including a write-up in British Vogue proclaiming her "one to watch".
"After that it was floods of phone calls, people wanting a piece of it, and then it all just sort of fades away. I feel like I'm sounding bitter, which I'm completely not. I'm very realistic about the scene and how it operates. It's a tough industry ultimately and you do it because you're passionate, and you keep doing it because you keep loving it."
McNicol's time in Milan didn't quite prepare her for this part of the business; she concedes the Italian fashion industry is poles apart from Australia in many respects.
"It's a real business so you don't feel the whole fanfare that goes on. Here it's about the cool element, and that's fine as well. You'd never see an Italian walking around in Havaianas in the middle of Milan, whereas here in Sydney if you're not wearing them then you're not cool. Italy is probably a bit more high fashion."
At Australian Fashion Week this year, McNicol was impressed by a handful of designers for whom simply producing what's 'in' does not usurp high fashion ideals.
"Dion Lee, his show was so, so beautiful. I've never seen a fashion show where so many people were bawling their eyes out afterwards. The other one that really wowed was probably Romance [Was Born].  They really push ideas in a whole new direction," McNicol says. "There are few true, true designers here in Australia.
"I would call a lot of people 'adaptors' not designers. It's a question of looking at the trends in magazines and then reproducing that. But where there's a true sense of self-aesthetic, I don't think you can be inspired to create a collection by somebody else's clothes. Your inspiration must come from within."
For McNicol, inspiration is drawn from the art world, particularly Renaissance art and 18th century tailoring; the abstract, such as moods and dreams; and often the downright unusual.
"There have always been elements of the macabre that I enjoy. I tend to look at things that are macabre and then try and translate them into something that's actually aesthetically beautiful," she explains.
"My dad's a doctor and looking at his old books of operations … I'm a bit loath to head too much into that because I know it can scare people off, but there's definitely an element of the slightly twisted."
Quirks aside, McNicol is essentially interested in creating beautiful garments that empower women, clothes that, she says, "can make you feel a certain way and can make you walk a certain way".
"I believe in a sexy, edgy woman. She's got a bit of toughness about her and she's happy to delve into her masculine side. It's more about not exposing your breasts to be sexy, it's about being chic and then that's sexy."