She's an icon of the Australian media and shows no signs of slowing down. The journalist, businesswoman and powerhouse discusses/opens up about her illustrious magazine career, celebrity gossip and her latest projects.
Ita Buttrose has a new big venture. No it's not a new magazine, media takeover or even world domination. She's just become a grandmother.
Ita has just become a grandmother to son Ben's new baby, Byron, and she will become a grandmother for the second time to daughter, Kate's baby in July.
If becoming a grandmother twice in one year seems like a lot to take in, it should be water off a duck's back for Ita – nothing in Ita's life has ever happened by halves.
"This is a very significant year for me," she says excitedly. Although it's something that clearly hasn't sunk in yet.
"He's only six weeks week old … ring me back in twelve months!," she laughs.
Ita's also writing her ninth book, but its something she remains tight-lipped about.
"I can't tell you too much about it because that's unlucky," she says, building up the anticipation. "It's an advice book on life – that's about as much as I can tell you."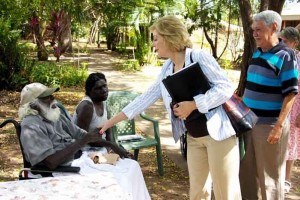 So we'll have to wait and see.
Along with the book she is writing, Ita is the editor-at-large of Australian celebrity magazine, OK!, a social commentator on the Sunrise program, a public speaker and business advisor.
Celebrity media is much more sordid today, than when Ita worked as publisher and editor of The Australian Women's Weekly in the mid seventies.
In the early days of Women's Weekly, the magazine would write a story about Grace Kelly and the photographs would be supplied by the palace. Today, William and Kate have replaced Grace Kelly and the photographers jump out from behind hedges to capture them, then sell the photos to the highest bidder.
As editor of a star-focused magazine, Ita holds some poignant views about celebrity media/culture.
Ita believes that celebrity media has taken a nosedive into the gutter, particularly in relation to its treatment of pop star Britney Spears.
"Do you really think it's necessary? I think there are things the public doesn't need to know. I don't think anybody needs to be subjected to that – you know, just so some photographer can make a buck."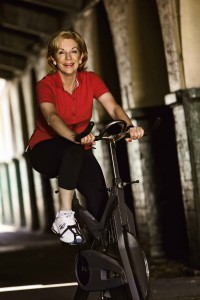 "The big difference between now and then is that a lot of the celebrity stories don't seem to be based on fact, and quite frankly, a lot of the stories are rubbish," she says matter-or-factly.
But she is quick to defend OK! magazine, because it features celebrity interviews, rather than gossip.
"If you look at OK! magazine, while it certainly focuses on celebrities, the stories are factually written and they [speak] to all the celebrities … it's a much higher standard than we see in a lot of other magazines."
Ita founded Cleo magazine in 1972, after convincing a conservative Sir Frank Packer that it would do well – she was right. She was the youngest editor of The Australian Women's Weekly from 1975-1980, and later the publisher.
Both the magazines that Ita brought huge success to have changed significantly since she was a part of them. Like rearing a child, a magazine editor puts so much of themselves and their own beliefs into nurturing the publication – so it can be difficult handing it over to new guardians.
"You create a magazine out of absolutely nothing … then we build up this wonderful thing that we hope will entertain, inform, amuse and create [raw] emotion in people."
The Weekly is now more celebrity-oriented than the general-interest magazine it once was. And flicking through Cleo today, you would have to look hard to find traces of the innovative feminist publication it started out as.
Ita started Cleo at a time when it was not accepted for women to express their sexuality and it was ground-breaking for its time.
"Women weren't allowed to do anything much when we started Cleo, let me tell you!" she says dryly of the 70s/ tongue in cheek.
Women weren't supposed to have ambition – you know – we were supposed to just coast along," she says. "Cleo encouraged women to have ambition – to at least admit it."
"People really forget what it was like. In Cleo we used to write about the women that were addicted to tranquilisers like Valium and Seropax because they were bored. We don't find women bored and taking Valium and Seropax today, for god's sake. Because women are out there doing things."
It's a scary thought. So how does Ita feel about the fact the magazines she put so much of her career making a success have changed so much?
"I'm sure the people running them feel they've got their market correct. I just look at the magazine sometimes and wonder – and I think that I'm very lucky I was in charge of them in what I consider was their hey day."
Ita is a long-time campaigner of equal opportunity, and it's hard to think of a better candidate to champion the cause.
When she began her career in the media, it was very much a man's world – something she recently referred to as "the jungle", and in her view, to a large extent it still is.
"I think there's far too few women in the top management jobs of media. I'd like to see more women up the top, the very top. I'd like to see more women in the media boardrooms."
"There's an improvement, but I don't think it's anything you can get too excited about," she says.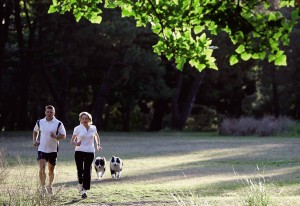 Ita, is of course, an example to women that they can do it all. As a journalist, Ita has done it all, and proved women could get to the top, and do a darn good job of it. With her charisma and business skills, she could have sold ice to an Eskimo.
Ita is part of Australian media folklore. Her career is enough to make any journalist green with envy.
She's done everything. Been the youngest editor of Women's Weekly, started two magazines: Cleo and Ita, been the first female editor of a major daily paper – the Sydney Daily and Sunday Telegraph, worked in every genre of the media, and written eight books.
She has interviewed everyone from Omar Sharif, to the Queen. Her repertoire reads like the Hollywood Walk of Fame – she covered Princess Diana's wedding for Channel 10, interviewed Bob Geldof, Cher, Sophia Loren, several former Prime Ministers and even Alfred Hitchcock.
She also done the hard yards during her career – she interviewed Lindy Chamberlain at Berrimah jail for a lengthy three-part series for the Sydney Sun with only a paper and pencil, as tape recorders weren't allowed.
Ita has interviewed so many stars/influential people, it's hard for her to pick a favourite.
"I did really like Omar Sharif, because he was very spunky," she finally says jokingly, after giving it a lot of thought.
The magazine world is a fascinating industry and one that has been the subject of many successful films and television series, most notably, The Devil Wears Prada.
The comparisons between Ita and Meryl Streep's character, Miranda Priestly, in the film are difficult to ignore.
Firstly there's the fact they are both successful female editors, both are perfectly poised and immaculately groomed and – well – to put it mildly, Ita has been known for having high standards of herself and others.
But that is where the comparisons end. Ita has none of the cold, icy mannerisms of Meryl Streep in the film. She is warm and laughs freely with a lilting, infectious laugh. It's hard to imagine her sending shivers down the spines of her employees, although/even though some sources tell otherwise.
"Um, Meryl …", she says cautiously. "Well, you know, my brother rang up laughing and said, ha-ha-ha-ha-ha [imitates uproarious laughter], I saw bits of you there!" And I said, "What are you talking about?"
Although Ita seems to have more sympathy for the character based on US Vogue editor, Anna Wintour than most.
"She always kept herself under control I suppose, so she could be the boss."
"I think editors have to be demanding, because it's the only way you get those standards up there."
"But I don't think the films ever capture the real hard work of the business. And it's hard work being an editor, there's no doubt about that."
The glamorisation of the industry in film and television is something she describes as "fanciful."
"There's always a bit of gloss about the media – everyone thinks it's such a glamorous world. I suppose to an extent it is glamorous, but it's also exceedingly hard work."
"From the outside [it looks] glamorous. For those of us who work inside … it's a hard slog. Yeah, sure we dress up and go out, and we can put on our glad rags and look glamorous, but boy, when we're at work, we work."
As far as her spare time goes, Ita leads a rich life outside of work. She enjoys walking and going to the gym, the arts, films and visiting a wide circle of friends.
"I love gardening. I have got some of the best home-grown capsicums you could ever want to eat. My capsicums have been an absolute treat this year!" It's hard to fathom the formidable force in Australian media talking about her capsicums. Did she just say that?
As for enjoying a good women's magazine, her favourites are Vanity Fair and W, but she has no time for gossip magazines.
"I'm not mad about gossip [because] it's not correct, it's not accurate. I can't be bothered reading rubbish."
It is fair to say that Ita really has done it all when it comes to the media. Is there anything left achieve?
"Oh, there's a few things bubbling around yes … I'm weighing up my options, shall we say – to see what I want to do," she says/hints elusively.
"I never know. I take each day as it comes."
"Out of the blue someone gives you a call and they say look, 'what about …' and you think, 'I might have a go at that.' And so I set off on a new adventure. I think that's the only way you can look at life – you don't know what it's going to offer to you, so you always keep an open mind about it."
And don't be fooled by her newfound hobby of growing capsicums – there's still a lot of ambition in Ita yet.