Tetsuya Wakuda rushes in, apologising profusely for running late. Even when on the back foot, one of Australia's most celebrated chefs is graceful and affable. Today he is positively glowing; his face radiates a soft shade of pink from the humidity outside as he introduces himself only as 'Tetsuya'.
Inside the acclaimed restaurant that bears his name, Tetsuya's staff are cool and controlled as they prepare for the arrival of the first of the night's dinner guests. Everything runs like clockwork, as simple and unfussy as his food.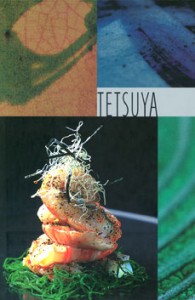 It is this small army of staff, including over 20 chefs, which Tetsuya depends on to deliver the Japanese-French fusion cuisine that he has become renowned for.
"They are like my family," he says. "In the restaurant business it's the people who make it. They know what I want and they make sure it happens. But I show them. I tell them 'no, that's not right' or 'let's do it this way'".
This hands-on approach, even after 25 years in the business, has elevated the Japanese-born Tetsuya from a young kitchenhand who spoke little English to arguably the country's greatest chef.
For the last three years, Tetsuya's has been named as one of the world's top five restaurants by London's Restaurant magazine. The accolades don't stop there. In the Sydney Morning Herald's definitive Good Food Guide, the shy and humble "cook" has been awarded the guide's highest rating of three chefs hats for 16 consecutive years.
"It's very subjective," Tetsuya says modestly. "Maybe you like one restaurant and I don't. See what I mean? So I'm very grateful."
He may now be Australia's chef du jour but Tetsuya hasn't always had it so easy. Arriving in Sydney in 1982, the intrepid 22-year-old had no idea what he wanted to do. He couldn't speak the language and didn't know a soul in this foreign land.
"I wanted to see the actual country, meet people and also learn the language," he explains. "The first thing was I wanted to learn English so I asked some people where an English school was but it was quite expensive."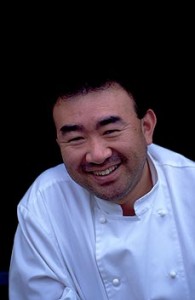 "The next thing I know, they took me to a restaurant. They teach you how to speak, they feed you and they teach you to cook so I got by."
After a year as a kitchenhand at Fishwives in Surry Hills, Tetsuya was introduced to Tony Bilson, head chef at Kinselas on Taylor Square.
It was under the guiding hand of Bilson that Tetsuya discovered his love for cooking.
"I really loved his food and I had never experienced that kind of French–Australian fusion," he says. "He was trained in Lyon but we don't have those ingredients so he used local produce and his technique was different."
It was Bilson's classic French technique that inspired Tetsuya's distinctive Japanese-French style of cooking. He still eats at Bilson's restaurant – "I eat outside every day, every single meal" – and especially enjoys Italian food at premier establishments like Otto and Buon Ricordo, as well as the cuisine at Neil Perry's Rockpool (fish).
Speaking of other restaurants, Tetsuya says he admires a host of Australian and international chefs, even the culinary superstars that have become more famous than their food.
"Look, I respect what they do," he says reluctantly after much prompting. "Some people like the camera, they look good in front of the camera. I'm not beautiful; I'm not pretty guy. I'm not putting myself down, I just know that. Some people look good on TV. I respect that, it's a wonderful skill to have. I don't have that so what can I do?"
Tetsuya really doesn't need to do much more these days. Revered by foodies and critics alike for his delicate flavours and innovative technique, Tetsuya's is booked up weeks, if not months, in advance.
It is a long way from the sometimes empty dining room of his first foray into Sydney's restaurant scene, Ultimo's.
"I struggled in the first year," he says. "I had no experience, I had to learn everything from nothing."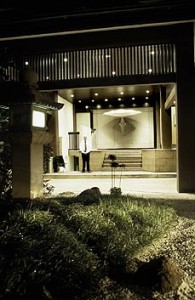 "It took over a year for the business to really get started – slowly, slowly. Some nights we had no customers. Can you imagine? Next door was Stefano Manfredi's restaurant and, at his restaurant, people queued. At my restaurant, there was zero. You can't imagine what that feels like. One day we had two people, the next day, zero. The next day 30, then again zero. It was like this."
But Tetsuya says that he learnt a lot and, after a year and a few good reviews, it picked up. Then it was full. Constantly. "I had a lot of luck. You try harder then you have a lot of luck coming to you," he explains. "The more you like it, the better you become".
In 1989, he decided to open Tetsuya's in Rozelle before it moved to its present location in Kent Street some 11 years later. It too was solidly booked out, with daily waiting lists. However, the restaurant's huge success was beginning to take its toll. He and his wife were working nights and weekends.
"That's why I don't have family," he says softly. "I don't have a wife, I don't have family, I don't have kids."
There is a slight hint of sadness in the quiet chef's eyes. But he continues. "Well, I don't have a choice," he says matter-of-factly.
It is this resilience that some say separates the good from the great. It may also be his talent for producing experimental dishes with, according to the Herald, "extraordinary flavours" such as his signature confit of ocean trout, grilled fillet of Barramundi with braised nameko, enoki and woodear mushrooms, and blue cheese ice-cream with sauterne jelly.
Tetsuya says his culinary philosophy is simple: buy the highest quality produce possible and learn how to work with the ingredients.
"Respect the ingredients," he suggests. "Don't do too much to them. We already have something good, just think how to improve it in a new way."
But it is when the voice recorder is finally off that Tetsuya really opens up. Realising he is in the presence of a less-than-amateur cook, Tetsuya passionately reveals the secret to great cooking.
"You must enjoy the process," he enthuses. "Cook with someone or, even better, cook for someone. It should be a sensual experience – one that flatters all the senses."
He goes on with little prompting. "When someone cooks for you it is important to appreciate it, to say that it's good. When you cook, you also like it when someone says that and it makes you feel like cooking more."
His enthusiasm is almost infectious. It is hard to believe someone with no formal training could be this passionate unless they were naturally talented.
"You know, I wasn't sure I could survive this world but I tried," he says reassuringly. The acclaimed Tetsuya Wakuda was less than confident?
"Always. I still have doubts today. I still think, 'is everything OK?'," he insists.
"If I'm not thinking that, I think I better leave the business. Never become comfortable. We're only human. We make mistakes, it's normal, it happens. Not everything is perfect in this world but we try."