But what happens once the racing is over? By CHRISTINE PAUL.
Swimming made her name but with a strict diet, rigorous training and no social life, Giaan Rooney struggled to stay afloat. Has her real life begun now her competitive career has ended?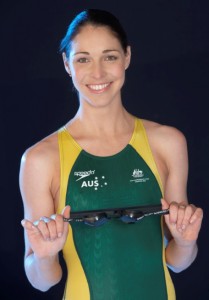 Now she's on a new path after her competitive career endeHer second life has begun now her competitive career has ended?
The smile says it all. Giaan Rooney, once a star of the pool, is now a darling of the media, where her signature smile or "mouthful of teeth" as she puts it, has helped endear her to viewers.
Hers is the smile of success; one that is born of an innate positivity. Gold Coast-bred swimming champion Rooney exudes optimism, a quality that has stood her in good stead as she negotiated the transition from Olympic gold medallist to television personality.
Today, presenting live television is where Rooney gets the fix of adrenaline she used to derive from being a competitive swimmer.
"I adore live TV; it's the closest thing to the adrenaline rush of getting up on the blocks. I feel comfortable in front of the camera but I still have my moments when I stuff up. You just laugh, acknowledge it and move on," she says.
"I had no idea how good life could be post swimming. Even now with a pretty hectic media schedule I still find I have time to enjoy other things that I just couldn't do as a full-time professional swimmer."
Aside from appearing on television shows including Wide World of Sports, Getaway, Dancing with the Stars, What's Good For You, The Footy Show and 20 to 1, Rooney has become a marketable celebrity. Her girl-next-door look has thrust her into the path of brand managers keen to find a fresh face that will sell products, projects or an idea.
"These days I love the fact I have no routine. Coming from swimming, which is very monotonous and every day is the same as the day before, it suits me perfectly. I've been lucky to try so many different mediums," Rooney explains.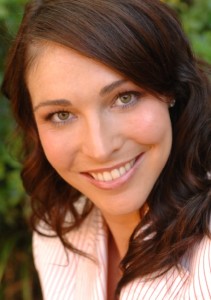 "That's not to say that swimming hasn't been good to me, I've really learnt so much as a person."
Making her international debut for Australia at the 1998 Commonwealth Games in Kuala Lumpur, the 15-year-old won the 100m backstroke gold medal then saw her swimming career scale stellar heights. At the 2000 Olympic Games in Sydney she tasted victory with two silver medals as a part of the 4x200m freestyle relay (with Susie O'Neill, Petria Thomas and Kirsten Thomson) and 4x100m medley relay.
But success came at a price. The demands of rigorous training and a strict diet left little time for a social life and youthful excess.
"I was only young when I first started winning," Rooney recalls. "The usual culture for me in my training days was no parties and no alcohol. I was attending All Saints Anglican School on the Gold Coast and I remember it being quite a tough time when the fame started to catch up with me.
"I really just wanted to fit in and be like everybody else."
But the accolades continued and in 2001 she claimed the world champion title in the 200m freestyle, winning at the World Swimming Championships in Japan.
Then came arguably Rooney's greatest swimming achievement as a key member of the 4x100m medley relay team at the 2004 Olympic Games in Athens. As the lead swimmer she clocked an Australian 100m backstroke record, and a little over three minutes later became an Olympic champion and world record holder as the team smashed the previous time set by the United States at the Sydney Olympics.
The achievement cemented her fame, a notion that unlike during her school years, sits comfortably with Rooney today.
"As far as fame is concerned, these days I can honestly say it really doesn't bother me. The best advice someone gave to me was just to be yourself," she says.
"I stuff up and make a fool of myself on a regular basis. I would much rather have someone criticise me for being me rather than me pretending to be something I'm not. There will always be people who don't like what you do and TV is one of those mediums that can be quite an insecure area."
Following the 2006 Commonwealth Games, Rooney retired from competitive swimming to focus on her media career. The transition did not go entirely smoothly.
"There was a bit of difficulty in adjusting," she admits. "As a competitive swimmer your day is fairly regulated; everything is so black and white and it becomes your life. In fact, sometimes it's almost as if you're quite precious as everything revolves around you."
While the idea of an athlete who represents their country being self-absorbed is understandable given the weight of public expectation, swimming for Australia must be a unique pressure.
"Australians really love swimming. I guess it's fair to say that as a nation we are all a little bit obsessed with it so being a competitive swimmer does come with quite a bit of expectation and demands," Rooney explains.
"Swimming for your country becomes an obsession. And you know that being 90 per cent fit or switched on is not good enough. You will only win if you are operating at 100 per cent.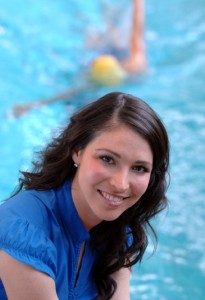 "The trick was not to let it all overwhelm you but to find yourself as a person in the midst of it."
But the 28-year-old says there was an upside – being part of a team of elite athletes, some of whom were not only fellow competitors but also good friends such as Ian Thorpe and Grant Hackett.
"Over the years we became almost like family. To be able to swim with your heroes was great," Rooney says.
These days, she is able to put her former glory and current career path in perspective using techniques she learnt during her training days. In the process Rooney has managed to find a sweet spot in terms of a work/life balance.
"Once I'd finished with the competition, I had to really structure my life again in terms of goals the same way I had done when I was swimming. This helped me and now I am really enjoying not having that complete focus on one thing," Rooney explains.
"At first I found it a bit challenging but soon realised that now I was in charge of my own destiny. These days it's a lot different – now there's more time to be more fully rounded."
So it's safe to assume Rooney's future plans do not include returning to competitive swimming.
"If someone put a million dollars on the table and asked me to do a comeback, I'd walk away," she says emphatically.
"My goal now includes having more time to enjoy life. I'd like to get into a bit of property development. I'd also love to do up an old pub – I have a passion for restoring things to their former glory."