The jazz capital of the United States of America, New Orleans, is known for its French heritage, sense of fun and is famous for the masks, floats and beads of the annual Mardi Gras celebrations.
Zoya Sheftalovich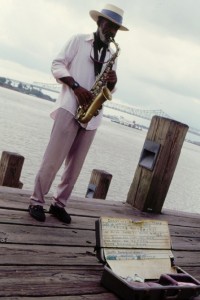 It has been immortalised on screen in King Creole, Gone with the Wind and The Curious Case of Benjamin Button, which star Brad Pitt described as "a love letter to New Orleans". A mere mention of the city evokes images of Southern belles, gospel choirs and stately mansions sprawled on large plots of land, reminders of its colonial, cotton-farm past.
It also evokes images of a hurricane that in 2005 tore away the levees that held at bay the Mississippi river, which swept away over 1800 people. A population displaced by natural disaster, devastated by political inertia.
Four years on and New Orleans is on the road to recovery. While there are still traces of restoration, most of the buildings in its legendary French Quarter no longer show signs of water damage.
But financially, things aren't looking so bright. There's an edge of desperation here – many of the hotels may have been rebuilt but they're functioning well below capacity, even during the peak season. Much of the city's economy relies on the tourism industry and everyone is desperate to recapture New Orleans's mantle as one of the prime travel destinations in the US.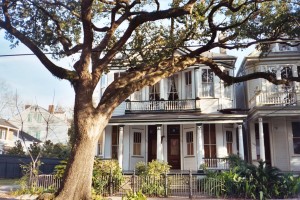 Some potential visitors are uncomfortable heading to New Orleans so soon after Katrina ripped it apart. Others have been scared by reports of a violent underbelly simmering below the city's bright lights. But those who brave it are well rewarded.
In Louisiana the days are hot but the nights are hotter and New Orleans, or N'Awlins in the local drawl, is once more simmering with an electric energy. Jazz bars stay open all night, pumping music out into the streets. Restaurants dish up traditional Creole and Cajun cuisine 24 hours a day. Outside, fortune-tellers tout tarot card readings and voodoo curses from street stalls.
Now is a great time to visit the Big Easy. The exchange rate is favourable and New Orleans is desperate to lure the masses so top-notch hotels are extremely affordable. And there's another bonus to visiting when numbers are down: you won't have to wait for a table at the city's famed restaurants or deal with as many pasty Americans sporting bum bags and jostling for space on haunted house tours.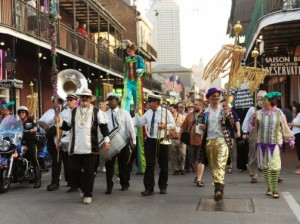 Visitors to New Orleans are best off finding accommodation in the French Quarter. It is only a short walk to famous Bourbon Street, which is much like Sydney's Kings Cross, but the area is far enough away from the drunken masses.
While the old town is best seen on foot – it takes time to appreciate the finely crafted French architecture – there are plenty of public transport options available. Streetcars will get you almost anywhere in the city, and buses are everywhere and simple to use. A VisiTour pass is a good option, allowing for unlimited rides on all forms of transport for US$12 ($13) for three days.
On a clear day, there is nothing quite like taking a steamboat up and down the Mississippi. Most companies charge around US$25 for a two-hour cruise. There is also a free ferry operating from Canal Street, which takes passengers across the river.
The South is known for its cuisine, though calorie-counters had best stay away. New Orleans signature dishes include oysters, hush puppies (deep-fried balls of cornmeal bread), catfish po' boys (traditional submarine sandwiches) and muffulettas (massive sandwiches stuffed with salami and dripping with olive oil).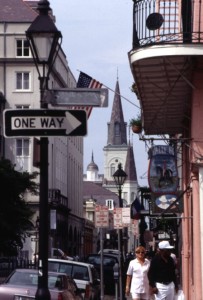 A favourite place for a quiet drink and a massive meal, Petunias (817 St Louis Street) is known for its crawfish étouffée (crawfish with a thick cayenne pepper and vegetable sauce) and enormous crêpes. Acme Oyster House, located on Iberville Street, just off the Bourbon Street strip, has been dishing up oysters of every description since 1910. The local favourites here are the boo fries drowning in gravy and covered in cheese; red beans; and rice, jambalaya and oysters drenched in Tobasco sauce.
For dessert, head to Cafe Du Monde (1039 Decatur), the most famous café in town. The café au lait, smelling strongly of chicory, is heavenly, but everyone comes here for the beignets (French donuts).
New Orleans is a great destination year-round, though if you're not a fan of crowds and sweltering humidity, avoid the northern summer.
For those who love a good party, the city heaves with atmosphere at the annual Mardi Gras festival, a massive celebration starting on January 6 and culminating in the incredible Mardi Gras night, which can fall on any Tuesday between February 3 and March 9. In 2010, it will be held on February 16. Expect masquerade balls, insane parties and an enormous parade featuring hundreds of musicians, dancers and floats. Let your hair down, grab a hand grenade cocktail from a Bourbon Street vendor and enjoy.