The quintessential Aussie bloke has …

By Michael Romei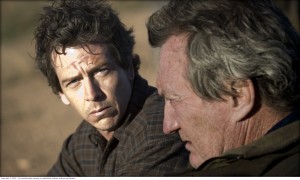 Upon arrival at the harbour-side office in east Balmain, a peep through the open door reveals I'm at the correct address – there could be little doubt with the litany of posters staring down from the walls. After all, there's no mistaking Bryan Brown.
Whether he is decked out in suave gangster attire for Dirty Deeds, cocooned in a stiff military uniform à la Breaker Morant or muddied up for a session with the apes in Gorillas in the Mist, it's hard to get past the rough exterior and piercing blue eyes. But these are merely supporting players to the feature Brown has built his career on. Indeed, what has endeared him to audiences over the years is something a poster can do little to communicate.
And then it hits me.
"You blokes lookin' for me?"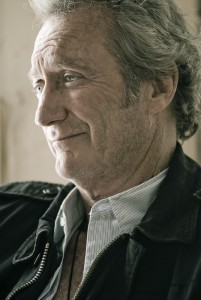 That voice. It booms down the stairs, crashes past me and then veers round to stop me in my tracks. It's like a Range Rover roaming through the outback or red earth cracking under crushing summer heat. It's Barry Otto, Bill Hunter and fictional Barry McKenzie banded together to perform a one-man show. It's so utterly Australian it could almost be mistaken for parody. Until you see its owner, that is.
Trooping down the stairs in a sizeable pair of boots, 62-year-old Brown is a formidable figure. Forget the larrikin image he has carefully cultivated over the years, today the man is all business. But as Brown marches to his desk with its primo harbour view, it's hard not to be slightly taken aback by the workman-like gruffness he exudes. It's surprising given Brown is on the publicity trail for his upcoming film Beautiful Kate – a time when actors are at their schmoozing best, lest the press sense that somewhere under that glossy exterior lurks another Lindsay Lohan or Christian Bale.
However, this shouldn't come as much of a shock. Brown has never been conventional, and his career is a testament to that. While most actors abandon the Australian industry following their first whiff of Hollywood success, our most Australian of Australian exports has always divided his time between the excesses of Hollywood and the financial constraints of the local industry. It's a decision he has little trouble explaining.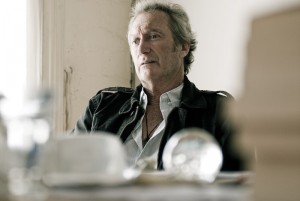 "I'm Australian!" he exclaims with incense. "You don't find too many Yanks making anything other than Yank movies, do you? No, I think it's…normal. I was here when we weren't making films, and what a horrible thing that was to always only see other cultures on the screen. You would never want to go back to that. How would it be if we never wrote books about our journeys as Australians, about our lives, where we came from, who we are?
"It's an extraordinary place, Australia. Only 200 years ago there was nothing here except the indigenous population. And then a pack of convicts and their guards came out here and 200 years later here we are, with some of the greatest scientists, performers, musicians, artists, everything. It's an amazing journey, and I think it's a very positive journey. It shows how people would write others off, dismiss them as the lowest of the low. It just shows that, given chances, people can actually evolve and work to the highest degree."
Even during the height of his international fame in the 1980s, the bloke from Bankstown who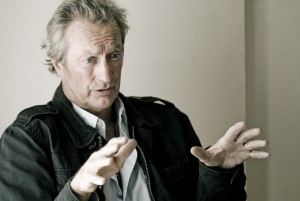 began his working life in insurance resisted calls to take up his spot in Hollywood – despite marrying British actress-cum-director Rachel Ward in 1983.
"I've never been tempted to live [in Hollywood]," Brown says. "I've gone in and out, and particularly when I was in my 30s and early 40s when I got asked to do movies all the time, producers were like, 'Okay, are you going to move here?' It just wasn't a question for me. I would have to give up doing Australian characters in Australian backdrops, and I didn't want to do that. It wasn't difficult to work out what I really wanted."
The demands of Tinseltown seemed too great to Brown, who acknowledges the rewards of Hollywood while keeping it at an arm's length.
"I've met some terrific people, very creative people, and done a lot of different work there. But it's also a demanding place for an individual and you can end up paying a price for it. It's hard to be strong. I once asked Matt Dillon, who lives in New York, why he doesn't go and live in LA, and he said, 'Well, it doesn't matter how tough a Bronco you are, it'll break ya'," he says.
"Relationships are very fragile in Hollywood because it is a place that demands people to be self-absorbed. Now a lot of us are pretty self-absorbed anyway, but it is a place where the 'me, me, me' is emphasised. If you've got a partner or children, those things are going to be tugged at. It's hard."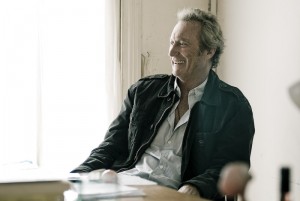 While Brown's passion for starring in – and more recently, producing – Australian film is unrivalled among his big-name acting colleagues, it has been far from smooth sailing. The limitations of the local industry – both in terms of getting films off the ground and the quality of the product – have been well-documented, with the media and industry-types often lambasting the state of Australian film. But this is what makes Brown's determination and enthusiasm so refreshing, as he refuses to join the chorus of naysayers.
"It's hard to get good films off the ground anywhere; filmmaking is a tough, risky business," he says. "Probably if you work it out, Australia has produced more good movies per movie that is made than anywhere else in the world. You've got to remember that about a thousand movies get made in America every year, of which maybe you see 200 … that means there's about 800-odd films that are probably pretty average.
"Over the last 30 years the number of Australian films has risen incredibly – and added to the sophistication of the country. I don't see it in as negative terms as other people."
Though funding is never easy to come by, Brown believes the task is not insurmountable. In the past his production company New Town Films has taken advantage of grants offered by the Australian Film Commission (now Screen Australia) for independent film production.
"The great thing about independent cinema – and it's the same here, England, France, wherever you might be – is that there's a government subsidy at work. You just can't exist without it," Brown reveals. "So there's money there if you can convince the people within the system that your story should be made. And people have to take risks, just as the studios have to take risks. Sometimes they get it right, and other times they get it wrong. That's just part of the game.
"It's your job to believe in your product, work as hard as you can on the story that you think people might get interested in, and then convince the people who have got the money to give it to you to make the film."
It was part of this funding that allowed Brown to produce and act in Beautiful Kate. Co-starring Rachel Griffiths, the story about the difficulties of growing up in an isolated community was written and directed by Brown's wife, a scenario he believes was just like working on any other film – sans the upped intensity.
"The actual shooting of it, you don't think about any other relationship except the relationship of making that scene work. I guess the biggest thing was that you could never escape; you'd go home at night and the director would go home with me, enthused about what she'd done in the day. So I was living it on different levels."
While Brown believes he's a fairly easy-going person on set – provided people have done their homework – he does acknowledge the somewhat unsavoury behaviour that can emerge from those in his profession, confirming the 'power of the actor' is far from a myth.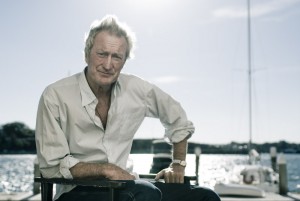 "When you've got only so much time in a day to shoot a movie, if someone decides that they're not coming out to shoot or they want to make it really difficult on the set, you can really do damage. So some [directors] are like, 'Oh, let's just do it their way to get it done'," Brown says.
"So yes, actors can have the power. I think you see that played out, if not talked about so much, in big Hollywood movies where there are actors who just go, 'I'm not working today' or who are meant to be there at nine and turn up at three. The money that's around allows that indulgence. I sort of wonder what they're thinking when they do that. I'm sure they're not thinking what I think they're thinking, they've rationalised it some way."
With more than 40 years experience under his belt, Brown admits he's had an impressive run for a man who began his career with few goals or plans. But he is adamant that he's not happy to rest on his laurels, and feels he must be constantly developing something new.
"I don't take for granted the run I've had but I don't think anyone lives in the past," Brown says. "I'm grateful for the experiences I've had, to be able to touch the world in ways I probably wouldn't have if I'd remained working in an insurance company. I'm grateful for those things and what it's given me and my family, and the fun I've been able to have. But you don't stop to think about that too often. You're always looking for the next thing that's going to excite you, stimulate you, challenge you. I think that's what we're given as human beings – a curiosity to keep going.
"I'm always developing something because it keeps me off the streets. If I was to just sit there waiting for an agent to ring I might be waiting a while – it could be months apart, it could be two a week, you never know … I'm not all that itchy to act right now but I'm sure that's going to build up. I've always liked the fact that I have no idea what's around the corner."
Whatever Brown does in the next few years, whether it's a character-driven local film or a Hollywood blockbuster, the champion of Australian cinema will be sure to put on an Aussie affair. That voice ensures it.
"The only time I've been asked to play an Australian was when I did Along Came Polly," Brown says about his habit of retaining his trademark accent. "When I did Cocktail, the character was a Yank. When I did F/X he was in New York. But I always just saw them as blokes living there being a barman or whatever. So when I walked on set I just started talkin' – and no one ever said don't."