He is the laidback gardening guy Australians love to love but in between takes, Jamie Durie is a brand striving hard for success.
His smiling face adorns the shows that comfort middle Australia but in between takes…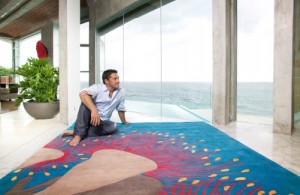 He is, arguably, Australia's favourite son and if you've never heard of him you've likely never watched commercial television. Jamie Durie. Television presenter. Horticulturalist of some eminence. A designer not only of gardens but of myriad garden accompaniments, most of which are available en masse from big-box retailers in suburban shopping centres.
And former stripper. It is necessary to start with the stripping because the stellar career progression of ex-strippers is a little-reported thing. Durie's departure from high school at 15 led to a modelling stint and soon after he co-founded the all-dancing, all-stripping, all-male Manpower Australia, a mystifyingly iconic 1990s fleshfest.
Long since disbanded, it's a life that Durie understandably seems less interested in talking about these days. He is now 40, has a teenage daughter and danced his last dance well over a decade ago. But it is an odd chapter and lives forever on the internet.
Footage of the Manpower performers is earnest (and homoerotic) to the point of unsettling. Greased-up males horsing around for the camera; outdoors in hot pants, forming a human pyramid in their downtime; gesturing maniacally to the crowd while discarding a torn denim vest; and, it should be noted for those who missed this period, simulating the main course – the full reveal, with nothing at the end but a shiny yellow G-string and a handful of long, beautiful hair.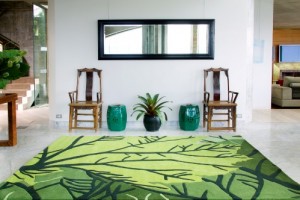 In a 1994 interview, a sunkissed Durie declares that Manpower "like to consider ourselves cultural ambassadors for Australia". He was 23 years old at the time. Although seemingly one of the more articulate members of the group, he was still being interviewed half-naked.
Durie has clearly distanced himself from his old career and, in the process, has become prolific. He has evolved from being a stripper on the Gold Coast to a presenter on Oprah within a decade, along the way diligently forming a brand around himself that now boasts innumerable tentacles.
"I'm certainly ambitious but not at the expense of others and with an end purpose in mind," he says. "The important thing is to listen to that inner voice and follow where your passion and natural gifts or talents lead you."
Durie's talents have led him straight to the City of Angels. He roughly divides his time between Australia and Los Angeles, where his latest television project, The Outdoor Room, is based. His horticultural ventures have included hosting America's longest-running gardening program, The Victory Garden, and landscaping medal-winning gardens for the Chelsea Flower Show (in 2008, he politely corrected Prince Philip's assertion that his Macrozamia moorei was a "tree fern" and earned himself a swift snubbing and the prince's retort, "I didn't come here for a lesson!").
He has released at least half a dozen books – mostly illustrated coffee-table affairs referring to things in the environment that "inspire" him – plants, nature, Asia (his mother and grandmother are both Sri Lankan). An unquantifiable number of consumer combustibles bear his name from daybeds and garden gazebos to secateurs and garden gnomes.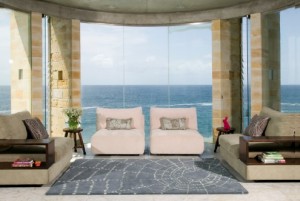 He also presents regular reports from far-flung destinations for the Seven Network's soft-news program, Sunday Night, co-hosted by the irrepressible Mike Munro and Chris Bath. His stories are evocative and on-location. There's Jamie ducking volcanic missiles in Hawaii; Jamie sharing a saccharine sweet cup of tea with a South African family and the hippopotamus they raised indoors; Jamie hunting ancient supernatural religious artefacts across Africa.
Lacking any recognisable journalism credentials, Durie is inclined to produce emotive, sensationalist fluff and ask typically direct A Current Affair-style questions ("Do you have the Ark of the Covenant?") and engineering tearjerker set pieces (kneeling to cuddle a little boy and peering into his eyes to thoughtfully declare, "Merry Christmas!").
It may be difficult to understand how one person could spread himself so thinly across so many disciplines.
"I've definitely got a lot of self-belief," Durie explains. "I probably don't have enough fear."
But fearlessness driving success is one thing, chasing success because it's never enough is quite another. Durie has trouble taking stock of his varied achievements because he's too busy throwing everything he's got at the next one. It seems almost compulsive.
"I don't believe I chase success for myself," Durie counters. "You run so fast and there are so many things happening. I don't often get that much time to stop and breathe and soak it all up. But when you start to soak it all up you think, 'I'm really quite grateful for all the things and the opportunities that I have but why is it that I keep pushing for more?'"
Perhaps it is because Durie is truly a branded individual. He has transcended the humble horticultural origins from whence he came to become a lucrative brand which, by its very nature as a mark of value, must attach itself to any project or product to sustain itself. Without more, a brand loses its currency.
In any case, Durie's sort of concerted career leap-frogging makes the concept of selling out seem old-fashioned and redundant, perhaps rightly so.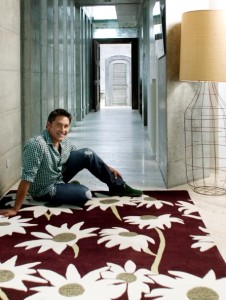 "I think, 'Each to their own'," he says. "Some people have a burning desire and feel destined to do one thing all their lives and some don't feel that way and want to try many different things."
But how did it come to this? By the time he was discovered by veteran gardener Don Burke in the late 1990s, Durie had dropped out of Manpower and completed a degree in horticulture. He served his six years on renovation show Backyard Blitz and two more years on the similarly themed The Block, in the process honing his hosting chops, solidifying a fan base and becoming institutionalised at the Nine Network.
"Channel Nine helped me expose my designs and my work throughout various forms of media," he says. "I just couldn't see myself going anywhere else."
But defect he did – to rival commercial network Seven. It was The Outdoor Room that apparently prompted his move just a few years later, due to executives at Nine baulking at the high cost of the gardening show (and, it seems, the high cost of the star himself), which involved sending Durie and his team to a dozen different countries. The subsequent unpopularity and cancellation of the show at Seven in 2008 was the slamming door that opened another, bigger one.
Appearing on Oprah and The Victory Garden has made Durie one of the more recognisable Australians on American television, if audience numbers alone are considered. Between 2006-09 he was reaching millions of viewers on a weekly basis.
In conversation it is easy to identify the source of his effortless on-camera manner – he is energetic, direct, forthcoming and not at all self-conscious. Chatting about living in Los Angeles, what he loves about Sydney and hiding from fans in a baseball cap at the wheel of an SUV (he says, oddly, that he doesn't get wrapped up in typical Hollywood celebrity behaviour), Durie is amiable and inoffensive yet has just a hint of the cheekiness that Australians love so much.
"Intimacy is something I really work for in the garden," he says, because "you should be able to walk in your backyard naked".
The next step is the launch in September of a Durie-branded lifestyle publication tied to The Outdoor Room by Seven Network-owned Pacific Magazines. In the show, Durie travelled around the world visiting inspirational gardens and returned to make a person's entertaining dreams come true, recreating that foreign garden on their own patch of paradise in the heart of suburbia.
The magazine, to be called The Outdoor Room, will likely be based on a similar theme. Although the television concept failed on Seven, a rebirth may well be part of the ongoing merchandising campaign should the magazine be a hit.
"It's been a long-time dream of mine to create an outdoor living and lifestyle magazine that embraces my philosophy of the outdoor room," Durie says. So he is resolute he will be an integral part of any potential success.
"I will be very involved," he says determinedly. "The foundation of the magazine is grounded in my core philosophy of connecting people with plants through their outdoor rooms. The ultimate result is wellbeing."
It is easy to picture Jamie Durie in this state of self-designed wellbeing, contemplating these ideas in LA as he gazes out at the sun setting over a glorious garden. Below, Americans scuttle about, oblivious to the fact that Australia's great horticultural export is on duty far from home, considering his next move and what remains unachieved. For more information, visit here.